Home
Biography
Welcome to the online home of Victor Steel Photography.
Victor and his wife Kelly currently reside in the beautiful Teton Valley, Idaho. Nestled on the western slopes of the Teton Mountains, the four seasons are abundant, as is the wildlife, often right at our front door.
Growing up in Alaska, and coming from a second-generation Alaskan family, I grew up in the epitome of natural beauty. Living in Valdez, Alaska during the 1964 great earthquake, and also in the San Francisco area during the 1989 Loma Prieta earthquake, I have also seen the destructive power of natural events. These roots are, I believe, what give me the insatiable desire to interpret nature in my own way, and present it to you.
If any images inspire you as well, please let me know. Any of these images found in my galleries will be offered for sale.
I hope you enjoy your visit.
Victor Steel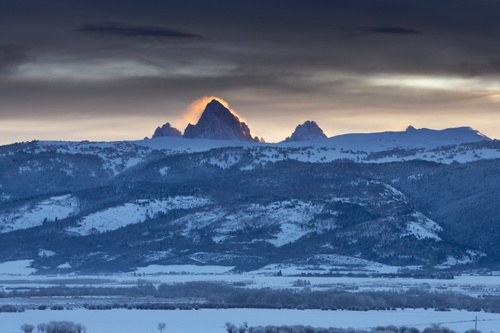 Grand Teton at sunrise, from the west side